29 & 30 August 2014
The inaugural Denarau Boat Show in November 2012 attracted many industry folk, locals and tourists alike. While walking around the large tent it was easy to see why; over 40 related companies from all over the country had come to display their wares, including government bodies MSAF and the Fiji Navy.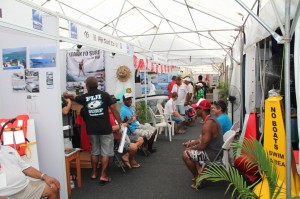 With everything from fire safety equipment, radios, batteries and outboard motors to ice cream and guitar playing surfers! The place was abuzz with people watching demonstrations and looking to grab a good deal. Hundreds of like- minded people spent time meandering through the displays of dinghies, catamarans, hobbies, SUP's, motorboats, yachts and super yachts.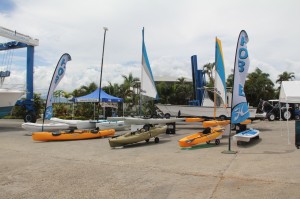 The free show was open to everyone; expert panels, private showings, outdoor boat displays, food stalls and even a fun 'Pirate' themed Jet Ski show for the kids in which the Fiji Navy boys saved the day! This year, the Denarau Boat Show has been revised to the 'Denarau Boat and Leisure Show' and promises to be even better. Scheduled for the 29th and 30th of August 2014, this years event will expand beyond boating to other leisure activities in an attempt to engage more customers and build the industry.
Do not miss the boating event of the year!