Fiji's growth as a yacht cruising destination has received another boost with Port Denarau Marina awarded the Marine Industries Association's (MIA's) prestigious title of 'International Marina of the Year'.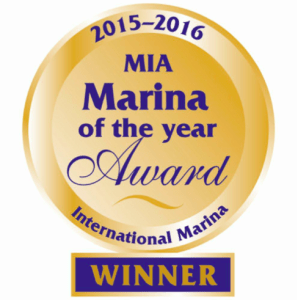 Winners of the Club Marine MIA Marina of the Year Awards were presented with trophies and certificates at the marine15 International Conference and Trade Exhibition held on the Gold Coast 3-5 May.The mission of the Marina Industries Association is to support the sustainable development of the marina industries through education, accreditation and research programs.  MIA President Andrew Chapman said the competition for the Awards was the strongest ever and record number of entries had been received from Australia and other countries. "It is a sign of the growing strength of the marina industries that we are celebrating the excellent achievements of the winners and finalists at marine15."
Port Denarau Marina headed out the other finalists in this category of Port Montenegro in Europe, Albany Marina in the Bahamas and Westhaven Marina in Auckland, New Zealand.
Port Denarau Marina's Managing Director, Mr Nigel Skeggs said of the award: "This is an incredible achievement, both for our team and Fiji as a destination. We have strived to develop a product that contributes to the variety of offerings in Fiji's tourism market while driving the financial and social contribution to the outer islands of Fiji by attracting these tourists to our shores. To receive this recognition from our peers is incredibly satisfying and a recognition that not only are we doing it right but we are a leading marina globally. It does not get any better than this and I am very proud of our success.
I would like to thank our board for their support and vision and for our great team for bringing it to fruition. This is an award that all of Fiji can be proud of and firmly cements our nation as a yachting tourism destination."
The latest addition to Port Denarau Marina is going to be a new Denarau Yacht Club, restaurant and bar, which will be open to the public on Monday the 18th of May.
Only 20 minutes drive from Nadi International Airport, Port Denarau Marina is the gateway to exploring our idyllic sun drenched tropical isles of Fiji's West Coast.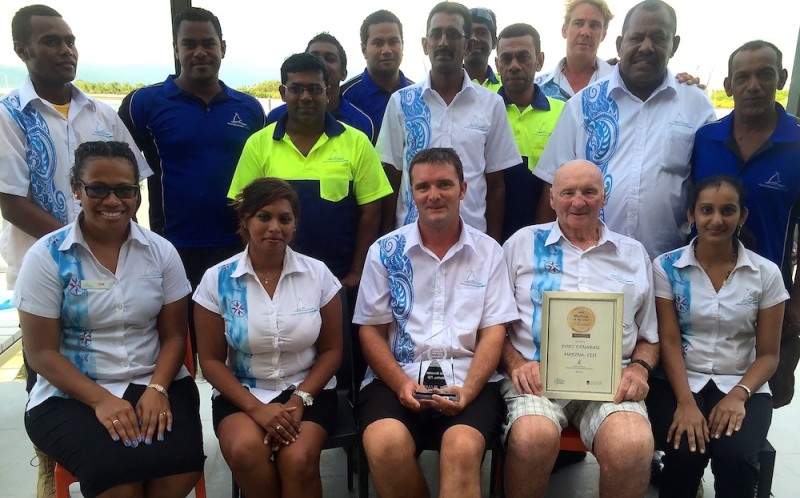 Congratulations to the team at Port Denarau Marina!