2017 was a very strong year for visiting yachts and superyachts coming to Fiji. Record numbers were recorded of 554 Cruising Yachts and 65 Superyachts.
The Superyachts are now choosing Fiji as their destination of choice. Each Superyachts average visit to Fiji was 79 days with the average spend during that time a whopping F$435,000 per yacht.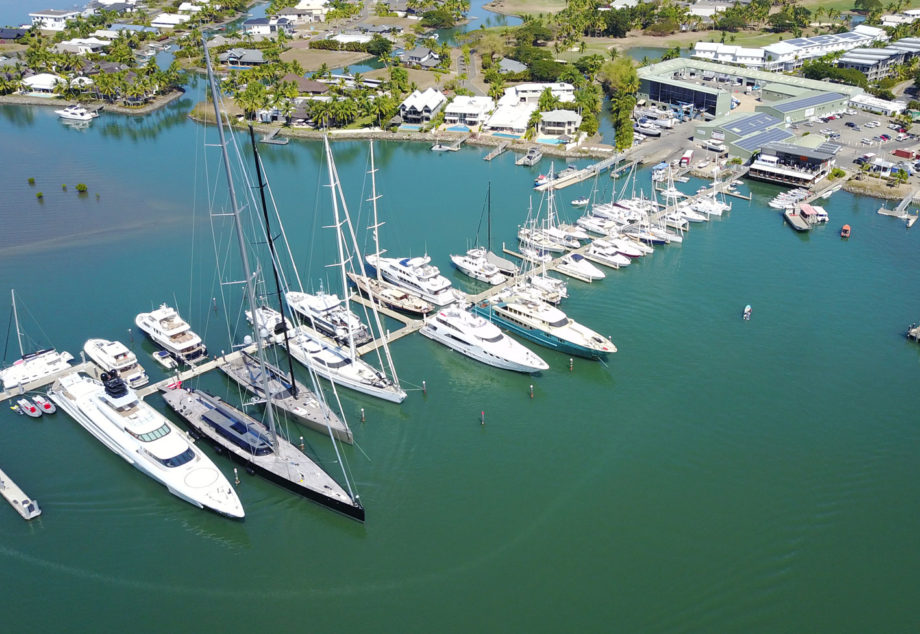 Superyachts that were chartered in Fiji also grew with a total of 11 weeks of charter taking place. This may not sound like much but a 1-week holiday on a 50-meter superyacht will set you back around USD 200,000 plus food and Fuel.
Fiji is seeing some of the worlds most influential and wealthiest people now making Fiji one of their top regular destinations. Fiji is on its way to becoming the hub of the South Pacific for these vessels and a playground for the ultra-rich and famous. Every superyacht owner or charter is a potential investor for Fiji and there have seen some resort developments financed by superyacht owners. This fact dramatically adds the value of this industry.
We are also seeing a surge in the employment of Fijians as crew on these yachts and there are a few Fijians that are now successful superyacht captains.
The smaller Cruising Yacht Sector has shown good growth. Most of these smaller yachts are spending money in the outer islands often where there is no other tourism. There are opportunities in the islands to sell fresh fruit, fish and basic foodstuffs. Mekes and Lovos can also be sources of revenue as well as tour guiding, moorings and marine protected areas.
The cruising yachts are now undertaking more of their repair and maintenance of their yachts whilst in Fiji. This now employs hundreds of people with rapidly growing skill levels.
The superyacht and yachting industry is now worth over 42 million dollars annually spent directly into the Fiji economy.
With the help of the government agencies like FRCA and Immigration, and the assistance from Tourism Fiji, long-term strategies and continued investment are all required to consolidate these gains including clearance Ports such as Port Denarau and Lomaloma, Vanuabalavu.
FOR FURTHER INFORMATION CONTACT
Cynthia Rasch or David Jamieson