Located on the 180th meridian, Fiji will be first to sail into the New Year. If you are lucky enough to be here with us, you will experience the spirit of Fiji at its finest; jovial, playful and merry!
It's a Fijian custom to enter the New Year wet and potentially dusted with flour. You may even catch giggling staff at Resorts and Marinas throwing one another into the pool or ocean at the stroke of midnight!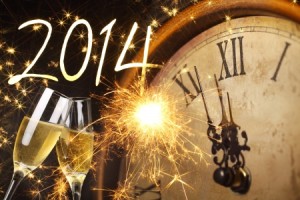 Throughout the entire month of January as the celebrations continue, don't be surprised if during a visit to a local village or an island, you find yourself on the receiving end of a bucket full of water! Known as 'vei sui', everybody does it; it's a tradition of sorts. Old or young, launching a water bomb attack on family, friends or a passer by is simply irresistible.
This is all meant in the spirit of celebration, so please don't be offended if you find yourself soaking wet on your way back from presenting a sevusevu, or during a village tour.
Our advice…find a container, fill it with water and give as good as you get!
January is also noisy. Along the streets and pathways of Fiji, groups of enthusiastic celebrators will band together to march as they rhythmically beat anything from upturned cracker buckets to empty tin cans, shooting bamboo guns and letting off firecrackers into the night. Again, its all about the celebration of a New Year and it's great fun to join the procession.
Wherever you may be, we wish you safe and happy voyaging and look forward to welcoming you to our happy shores in 2014…be sure to pick up your FREE copy of the 2014 Guide to FIJI Shores & Marinas!
Happy New Year!