The Fiji Ports Corporation Ltd, commonly known as 'Fiji Ports' is the government owned company that administers the following ports of entry: Suva, Lautoka, Malau, Levuka with responsibilities extending to Wairiki and Rotuma on the ISPS Code watchdog only.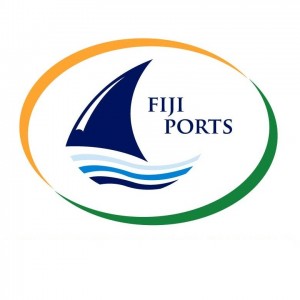 There are other ports of entry covered under the Customs Act, but not administered by Fiji Ports, namely Savusavu and any sufferance port.
Communicating with Fiji Ports is via VHF16, and you will be advised when to proceed to anchor at the designated boarding area within the harbour to await the arrival of customs, immigration, bio- security, and health for the required statutory clearances.
Charges relating to pilots (if required) when your vessel is alongside are all stipulated in the tariff guide. Piloting is compulsory for all overseas vessels with associated charges as specified on the Fiji Ports website.
About the Ports
Port of Suva
Port of Suva is Fiji's largest, busiest and biggest container and general port providing the maritime gateway to the country and also as transshipment center particularly for cargo destined for other Pacific Island countries.
Data
Position – 18 degrees – 8 S, 178 degrees – 26 E
5 Berth Locations:
Kings South; 11m @ CD
Kings Central; 11m @ CD
Kings North; 11m @CD
Walu Bay; 9m @ CD
Princess Wharf; 4m @ CD
Fresh Water: Available at all berths.
Port of Lautoka
Situated at position 18 degrees -8 South, 178 degrees -26 East. Handles mostly bulk cargo, including sugar, molasses, woodchips, petroleum, and gas. However it also handles containerized cargoes including the Fiji Water exports.
Data
Maximum draft: 11 m @ CD
Fresh Water: Available at the wharf and supplied by Fiji Ports.
Pilot Boat: Available.
Port of Levuka
Port of Levuka is primarily a fishing port catering for fishing vessels that berth at Levuka to supply Levuka's Cannery managed by PAFCO.
Levuka is Fiji's old capital and the original wharf was built in 1886. Back then it was a bustling trading centre and was known as Queens Wharf comprising a timber super-structure supported on concrete piles.
Levuka Town is registered as a natural heritage site for Fiji; many of its original buildings and infrastructure remain as it was built in the late 1800's. A step back into Fiji's past and history is experienced with Levuka and it is this unique atmosphere that has encouraged cruise vessels to berth at Levuka to experience their heritage and culture.
Data
Maximum Draft: 7.5m @ CD
Fresh Water: Available at all berths.
See here for more information on Fiji Ports Corporation.  T: 331 2700 | F: 330 0064