by Alfred Moy – Honolulu, Hawaii
I live in one of the most beautifulI spots on earth, Hawaii. Yet I choose to return to Fiji, the land of my birth, again, and again, and again! Like they say, "You can take the boy out of Fiji, but you can't take Fiji out of the boy" and this applies 100% to Moi!
I am one of Fiji's sons who left home in 1962 in pursuit of a university education in Hawaii – but the yearning to return home to the things I love to do has never left me. As I reflect on what draws me back time and again, there are many influences, but the four most compelling ones are the fishing, the food, Fiji's beautiful people and the low, low cost of living.
The fishing is fabulous. I have
accompanied my cousins
on numerous trips and always come home with substantial catches. Most recently I have been to Beqa, the land of the fire walkers on the hunt for my favorite fish, the Donu (Red Coral Sea Trout). Fiji waters are abundant with some of the most succulent and delectable fish I have caught or eaten anywhere, and Donu tops my list.
Ah… the food! Fiji has cuisine that is second to none; from local to fusion dishes of all kinds. I especially love the curries and the wide varieties of readily available seafood. I could fly home for the food alone!
The Suva market provides fresh seafood of all kinds; seashells, sea urchins, varieties of fresh clams, mud crabs (one of the best eating crabs anywhere), and huge selections of home grown vegetables and fruits. Fiji has some of the sweetest and crunchiest pineapples you will ever munch on – which coming from someone living in Hawaii says a lot!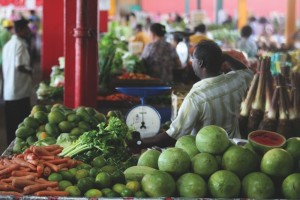 Taking a stroll through the fish market along the Nabukulou Creek that runs through the heart of downtown Suva is a must do. Whenever I am in Fiji, I like to walk through there, rain or shine, just to see the variety of fish laid out on a daily basis. Fiji's shores and oceans teem with fish of every color, shape and size.
And the people… You will experience hospitality and friendliness that will charm the socks off your feet. You will be hard pressed to witness smiles more brilliant and enchanting than in my beloved Fiji.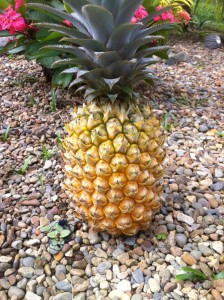 I went on a 4-day Blue Lagoon Cruise some years back with a couple of fishing buddies and we toured the famous Yasawas Islands that boast some of the most beautiful beaches and pristine waters anywhere in the world. We fished at every anchorage, and caught loads – we had so much fun fishing that we jumped onboard a 7-day cruise a week later! On that trip we circumvented the island of Vanua Levu and visited historic Savusavu. We then sailed on to Taveuni, the Garden Isle. This little gem, tucked away in the middle of the Pacific, has got to be the most beautiful island in the world. And the best part? We caught fish at every stop!
Even better, is that I get to do all of this for pennies on the dollar because the cost of living in Fiji is so low by comparison.
If you have never visited this tropical island paradise, come and meet her people, taste her foods and luxuriate in her vast ocean and beaches. If you have seen this paradise before, then it's time to return and reacquaint yourself with this magical group of islands in the South Pacific.
Go and experience the Fiji I love.
Moce Mada