Our friends at Nadraki have kindly given FijiMarinas.com the heads-up for heavy swells due to coincide with spring tides over the coming weekend (June 22nd & 23rd).
Indications are that Fiji could see swells of up to 3.5 to 4.5 metres in amplitude (7 to 9 metres crest to trough) over the coming weekend commencing later Saturday and peaking Sunday night.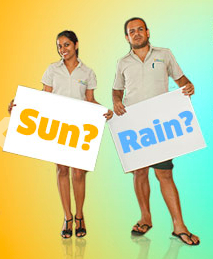 The swells will approach Fiji from the south-southwest. The wave periods will initially be around 15 seconds but the period will decrease with time.
It is likely that heavy swell warnings will be issued by Fiji Met Service within the next day or two for southward facing coasts along Viti Levu and also for islands in southern and central Lau, Lomaiviti, Kadavu, Beqa, Vatulele and the southern Mamanucas.
Stay tuned to Nadraki for more information as it comes! The Nadraki Team offer a detailed service for subscribers which provides accurate and up to date information.
Their experienced and knowledgeable marine forecaster has worked for the Australian Bureau of Meteorology and WNI/Oceanroutes and has over 25 years of experience with forecasting in the South Pacific.
Starting from just FJ$75 per month, you get hazardous weather alerts and warnings via subscription. Forecasts for domestic cruising starting from FJ$30 a day. Route forecasts starting from FJ$100 per sector.
For more information, send the team an email at [email protected]
Stay safe folks!