Remotely Piloted Aircraft Systems or also known as drones are increasing in popularity around the world. Similarly, due to the increasing ease of access to this technology, Fiji has started seeing an increase in the number of drones for private use.

Much like any other industry in the world, these machines too must abide by regulations and guidelines in order to maintain general public safety and awareness. After all, these machines are capable of flight and have the potential to pose a significant amount of risk if not operated in a safe and guided manner. The Civil Aviation Authority of Fiji (CAAF) is actively requesting that all private and commercial owners of any RPAS/drone to get in touch with CAAF authorities prior to operating in Fiji. This activity is a regulated one and appropriate approvals and permissions must be granted. Whether you have arrived in Fiji by air or sea, private or commercial, you must both declare and register these machine prior to use in Fijian airspace, even if only for a few minutes of use.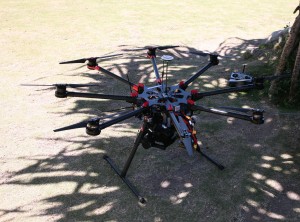 There are slight differences between a RPAS and a Remote Controlled Aircraft. The RPAS has GPS monitoring capabilities and have the ability to carry and remotely operate a camera. The pure Remote Control aircraft that does not have these capabilities are mostly used for hobby flying and are classed as toys, provided they do not have a range in excess of 50 meters and weigh less than 2 kg. Anything above 2 kg will be classed as a model aircraft and will require permission from CAAF to operate.
For any questions or concerns, contact the Civil Aviation Authority of Fiji on (679) 672 1555, extension 3356.