Whale strandings are a phenomenon that occur throughout the world for a variety of debated reasons.
Here in Fiji we have a trained response team that you can call should you happen upon a whale stranding while cruising our waters.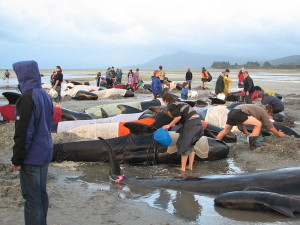 Please call 918 7614 or 336 1122 and be prepared with as much information as you can gather such as your exact location, how many whales, their species (click here for identification guide), and any injury you can see the animal has sustained.
We hope that you get to sail alongside some of our magnificent cetaceans during your visit, please click here for the best and safest (for you and the cetacean) way to navigate and enjoy your interaction.